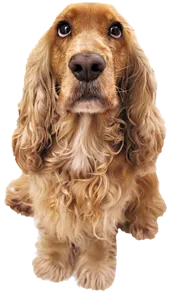 Shelby Veterinary Hospital is proud to serve the Shelby Township MI area for everything pet related. Our veterinary clinic and animal hospital is run by Dr. Linda Blough, who is a licensed, experienced Shelby Township veterinarian.
Our team is committed to educating our clients in how to keep your pets healthy year round, with good nutrition and exercise. Shelby Veterinary Hospital stays on top of the latest advances in veterinarian technology and above all, remembers that all animals and pets need to be treated with loving care in every check-up, procedure, or surgery.
---
Dr. Linda Blough
An entrepreneur who started her own practice in 1989, Dr. Linda Blough has always had a love for animals. She grew up in Casco Township, and was active in 4-H as a child. Dr. Blough graduated from Michigan State University's College of Veterinary Medicine before working in mixed animal animal practice, finally settling into companion animal medicine.

Dr. Blough is married with three children and lives on a farm with her horses, Secret Charm and Enchanted Treasure, her lab mix Shadow, and several cats.
Dr. Blough is active in the Michigan Veterinary Medical Association and has twice been president of the Macomb County Veterinary Association. She believes strongly in building her practice around people who are caring, dedicated to her clients and committed to moving forward the field of veterinary medicine.
---
Dr. Situnyiwe Walker

Dr. Situnyiwe Walker grew up in Inkster, MI with a strong passion for veterinary medicine. She attended Michigan State University, earning a bachelor's degree in Zoology, then attended MSU's College of Veterinary Medicine to complete her doctorate.
Dr. Walker joined Shelby Veterinary Hospital in 2019 and is passionate about surgery. She enjoys client education and giving back to the community, especially in under-served and underrepresented areas. Her favorite thing about Shelby Vet is the team and family dynamic between staff and clients. Dr. Walker is an active member of the Michigan Veterinary Medical Association and the American Veterinary Medical Association.
Dr. Walker lives in Southfield with her husband, Chayse, whom she met as an undergrad at MSU (Go Green!). They are avid Spartan football fans and try to never miss a game! Dr. Walker has two cats, Roxy (or Lady Biscuits), and Bruno (or Mr. Long Tail). They remind her everyday of unconditional love and the reason she loves working with animals.
In her free time Dr. Walker enjoys binging Netflix shows, keeping up on the latest music, watching superhero/action/scary movies, reading mystery/suspense thrillers, spending time with family and friends, and trying out new recipes or restaurants.
---
Dr. Pamela Smith
---
Mike
Mike has been the Practice Manager at Shelby Veterinary Hospital since 2007. He graduated with a B.S. in biology from Illinois State University, also in 2007.
When not here at the hospital, Mike enjoys spending time with his wife, Mallory, daughter Esme, and son Atticus. They have two cats, Minka and Zatara.

---
Kim

Kim is a Licensed Veterinary Technician who graduated from Macomb Community College in 1989. She has worked at Shelby Vet since 1997
Kim is married and has two children. Her family also includes a Lab/Border Collie mix, a cat, and a Beta fish.
In her spare time Kim enjoys cross stitch, reading, and cross country skiing.
"From the time I was a little girl I always knew I wanted to work with animals."

---
Katy

Katy is a 2009 graduate of Macomb Community College Veterinary Technician Program. She is a dedicated, kind caregiver to all of our patients. Katy loves to cook and makes a fabulous pasta salad. She has two cats and one dog.

---
Breanna

---
Andrea

Andrea is a Licensed Veterinary Technician who graduated from Macomb Community College in 2019. She has two cats, Luna and Roo (pictured). She also has three gerbils and a rabbit.
Besides animals Andrea's other passion is dance. She is a dance instructor and loves teaching kids!
In her free time Andrea likes to play video games and draw.
---
Lisa

---
Julie
Julie joined the practice in 2011, after taking a break from the veterinary field to raise her family. She has a Bachelor's Degree from Wayne State in Criminal Justice, but has found working with animals more rewarding. She lives nearby with her family and a houseful of pets. Julie enjoys spending her free time doing cross stitch, reading, biking, camping and horseback riding.
---
Tatiana

Tatiana always knew she wanted to work with animals. She joined the Shelby Vet team in 2018 as a receptionist.

Tatiana grew up with many different species of animals and still likes a lot of variety in her life. She currently has five cats, and three rats, Vern, Teddy and Gordie.
When she is not at work, Tatiana enjoys playing her ukulele, singing, and doing makeup for herself and others.
---
---